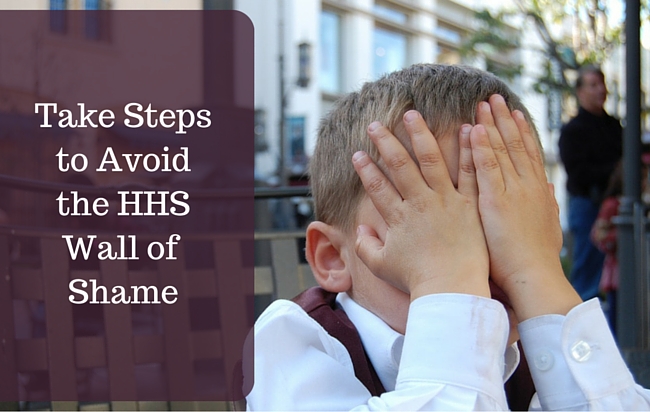 The increasingly helpful blog at My Docs Online has this article, outlining steps providers can take to avoid the HHS wall of Shame. It's worth a look.
Known to some as the "Wall of Shame" or the HHS Breach Portal, the Health and Human Services page featuring failures to protect Protected Health Information (PHI and ePHI) in a HIPAA-compliant manner is one kind of web publicity no health care provider or organization wants.
1500 HHS Breach Portal Reports (And Counting)
As of the end of April 2016, there were more than 1,500 reports. There are 20 from April 2016 alone.
The HITECH Act requires breaches of unsecured protected health information affecting 500 or …
Read more about avoiding the HHS Breach Portal here.